Successful conferences in the Spessart forest
In a green setting between Frankfurt and Würzburg, with inspiring panoramic view, rooms flooded with daylight, as well as professional conference support, your seminars in the Spessart Forest will be a great success.
We are located in a lovely natural landscape, where the soothing quietness of the forest combined with extraordinary panoramic views are the fitting location and an important element for your participants. You get the best results when everyday work is far away and you can concentrate on the essential and important things.
Moreover, in the environment or in our house there are numerous possibilities for attractive framework programmes.
Support team spirit and motivation!
A choice of leisure time activities:
yoga and relax training
back training
Martina Ronalter and Cordula Schreck
Phone: 06092 / 607-0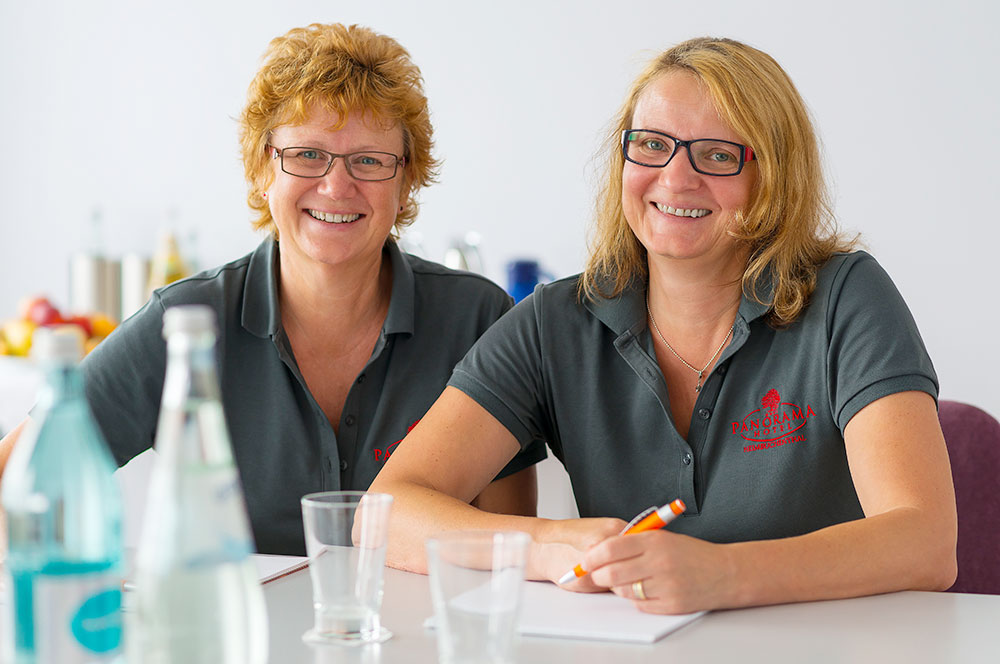 Rooms, technology and equipment
We have five conference rooms at our disposal, for small as well as large groups up to 80 people. Of course there are all technical devices which guarantee an optimum presentation.
All our conference and seminar rooms are equipped with modern technology to create the perfect frame for a successful conference.
Of course there are telephone connections and WLAN in every room. Corresponding equipment, e.g. flip charts with paper and pens, pinboards with needles, screens, or beamer are provided by us on request.
With personal engagement and sincere service we do everything to make your conference successful in a family atmosphere. Just contact us!
Download the floor plans of our conference and seminar rooms here: