We strongly recommend the following destinations:
Click here to find further activities and information about our area:
Archery (please ask for possible dates)
Recommended links: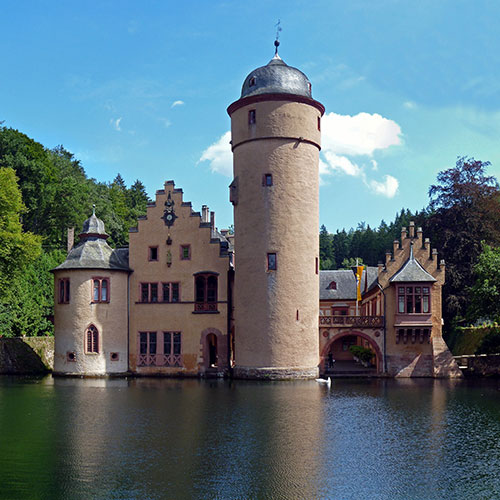 Besides the world famous water castle Mespelbrunn and Johannisburg castle in Aschaffenburg there are a lot more sights and leisure time activities in the area of Spessart Forest and Lower River Main.
Cultural events and interesting visits as well as extended walks or guided bike and nordic walking tours.
Our hotel is perfectly situated for day trips.
You will reach the following towns within short time:
Amorbach ca. 33 km
Aschaffenburg ca. 16 km
Bad Orb ca. 52 km
Bessenbach ca. 13 km
Dammbach ca. 5 km
Frankfurt am Main ca. 60 km
Großwallstadt ca. 16 km
Klingenberg ca. 17 km
Miltenberg ca. 25 km
Wertheim ca. 28 km
Würzburg ca. 56 km